Now available for sale 
SOFTCOVER book (amazon.com) 
Description
Are you sick and tired of not feeling well? Are you frustrated by going from one doctor to the next without getting the results you are seeking? Are you confused and overwhelmed by the bewildering array of treatment options?
If you answered "YES" to any of these questions, this book will provide practical steps to help you get on the road to VIBRANT HEALTH!
If you are suffering from any of the following conditions, this book will give you both the answers to why you are suffering and what to do to become well again:
Chronic fatigue
Depression
Insomnia
Fibromyalgia
Irritable Bowel Syndrome
Hormone imbalances
Autoimmune conditions
Candida overgrowth
Memory Loss/Alzheimer's
Arthritis
Osteoporosis
High blood pressure
Unhealthy weight gain
Psoriasis, eczema or other skin conditions
Other chronic health conditions
Your health issues are the result of a combination of the following three factors: Nutrient deficiencies | Toxicity | Stress
When you understand the underlying causes of your health problems and you apply the solution framework outlined in this book, you will create the vibrant health that you know is possible.
Save up to 50% on orders of 10 or more copies
contact Jim via email or by phone: 541-482-2250
---
Create Vibrant Health's Premier Coaching Program:
Many of my client's have benefited from my professional guidance and support in navigating the various challenges faced on the road to vibrant health. I established my Premier Coaching Program for those people who are highly motivated and determined to resolve their health issues and who are willing to look into all aspects of their health. Your program will be customized to your needs and designed to address the primary causes of what is holding you back from reaching your health goals.| Read more about my Premier Coaching Program->>
---
Praise for Your Health is in Your Hands: The Three Reasons You're Not Well and What to Do About It…
"Jim Jordan presents a clear, concise scientific and holistic approach to health.  His experience speaks for itself and the facts are documented, easy to understand and to the point.  His message delivers the goods without all the fluff."
– Dr. Timothy March D.C.
"Jim Jordan's approach to health and healing is unique from other practitioners in the field of Health and Wellness. He has been down the very long path of severe chronic illness and found his way to a high level of wellness through trial and error, and applied intelligence. Jim applies this accumulated wisdom and understanding of the body, mind and spirit in his practice and offers a practical and efficient way to expedite the self healing process for his clients. Jim's track record speaks for itself in his success… "
– Lee Patrick Hanks, Health Consultant
Jim Jordan has written an exceptional book on the primary, underlying factors that prevent people from achieving ideal health. This is a wake-up call for anyone serious about reclaiming their health through the use of diet, nutrition, detoxification, right attitude and healthy lifestyle. He writes from not only his clinical experience, but also from his personal health journey. This is a very eye-opening book.
– Michael McEvoy, FDN, CNC, CMTA
"Herein lie the keys to vibrant health! Jim Jordan lays out the fundamentals to optimal health. He dispels myths and tells the truth that he has proved through the healing of his own chronic fatigue and in his work with countless health seekers over the past 25 years. Read it, then follow it to reclaim and enhance your own health."
– Michael Mendribil, ND
"If you're ready to reclaim your energy, lose weight, ditch your pain and embrace life again, James Jordan is your co-pilot to wellness. This book is not only an invaluable reference; it's a complete guide to healing and finding happiness. A true treasure!"
– Rachael Bieschke Owner, Cloverpetal Creatives, Senior Writer at Mercola.com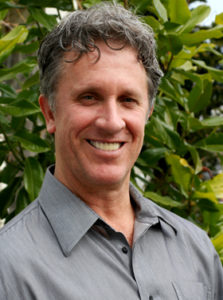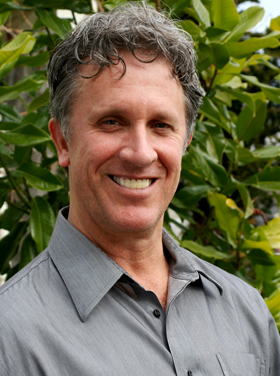 I'm excited about the release of "Your Health is in Your Hands" because I believe that the information in it will transform lives. Those who are suffering from chronic health problems and poor health now have a road map to health that address the actual causes of their plight instead of covering up the causes by only treating symptoms. It takes hard work and patience to overcome a long-standing chronic health problem – I know from personal experience. I also know that without addressing nutrition, toxicity and stress you're going to go around in circles with your health and never make the breakthrough you want. Understanding and applying the principles taught in "Your Health is in Your Hands" is the first step toward creating vibrant health.
I look forward to your comments and feedback. Enjoy!
James Jordan, CNC, CMTA, JD

---
Now available: my book: Your Health Is In Your Hands
Services: NES Health Bioenergetic Healing System | Premier Coaching Program
---
Create Vibrant Health | jim@createvibranthealth.com | 541-482-2250