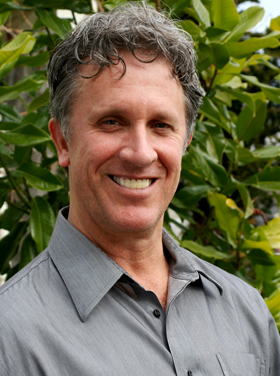 My name is James Jordan and I am the owner of Create Vibrant Health, a nutrition and wellness consulting business based in the beautiful Rogue Valley of Southern Oregon. I have been a wellness consultant and health advocate for better than 20 years. I specialize in helping people who suffer from chronic fatigue and hormone imbalances find lasting solutions with all-natural approaches.
Are you suffering from any of the following?
• Chronic fatigue
• Depression
• Anxiety
• Insomnia
• Digestive disorders
• Low tolerance for stress
• Recurring infections
• Thyroid and Adrenal depletion
• Feeling overwhelmed by life
• Chronic frustration with your health
• Feeling stuck and not being able to move ahead in your life
• Aching muscles and joints
TAKE ACTION!
If you said yes to one or more of these conditions, please call my office at 541-482-2250 to set up a FREE 15 minute consultation to get a better idea of how I can help you take charge of your health. (via email: jim@createvibranthealth.com)
I know what it's like to experience all of the those symptoms. And I know what it's like to recover–and let me tell you, it is possible. More than that, it feels GREAT when you arrive!
Heavy Metal Toxicity: A primary cause of chronic fatigue and pain
Here's what we can look forward to in our sessions:
1. I will help you identify the unique causes of your depletion and exhaustion, including potentially:
• stress
• toxins
• nutrient deficiencies
• chronic infections
• blocked emotions
• trauma
2. I will design a health recovery program to address your unique situation and what may have caused your condition. I will help build your vitality! This vitality building phase can include: diet, detoxification, lifestyle changes, healing from past traumas and helping you identify emotional blocks and then releasing them. [Read about my philosophy of health and healing]
3. I will provide follow-up coaching to fine tune your program. This phase is an opportunity to give me feedback on what is working, what is not working and get your questions answered.
4. TOGETHER, we will develop unique ways for you to get in touch with what brings you joy and lights up your life.
MORE about the Create Vibrant Health coaching program to bring 21st Century Wellness Solutions into your life…
NOTE: Lab tests are used only when necessary based upon my assessment of your individual needs and circumstances.
MORE about adrenal regeneration->>
The best way to contact me is via phone: 541-482-2250 (office). The best time to reach me is during regular business hours: Monday through Friday from 9 am to 5 pm (Pacific Standard Time) or by special appointment. My email is: jim@createvibranthealth.com.
---
Now available: my book: Your Health Is In Your Hands
Services: NES Health Bioenergetic Healing System | Premier Coaching Program
About Jim | Testimonials | See my videos on YouTube
---
Create Vibrant Health | jim@createvibranthealth.com | 541-482-2250